Our laser measuring tape measures distances and does calculations, has a 16-ft physical blade and a Cross line laser (no bubble level); Take instant readings for DIY projects, all the way up to advanced functions such as volume, areal and Pythagorean measurements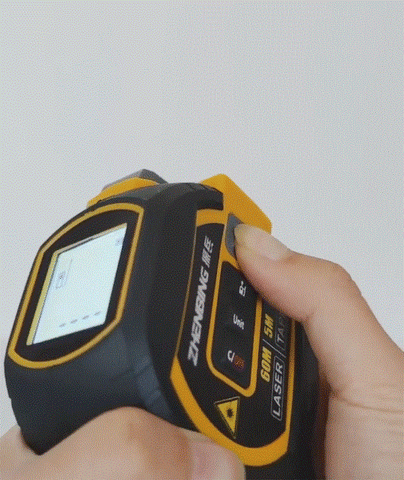 FROM LESS THAN 1in TO 131ft/196ft IN ANY UNIT
No job is too big or small for this precise digital tape measure with laser; It can calculate continuous distances, area, volume, additions etc. Supports both decimals & fractions in either imperial or metric units (ft+in/ft/in/meters) with a simple push of a button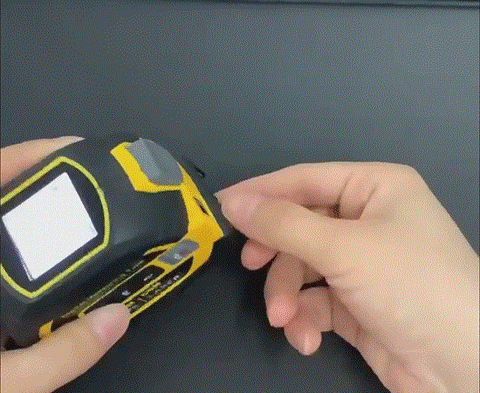 NO SQUINTING EYES
Digital measuring tape with Easy-to-Read large LCD Display, which is backlit and conveniently located right on the top. It shows current measuring laser function, calculation mode, and readout at a quick glance; Also gives audible prompts and stores up to 20 measurements so you won't miss a thing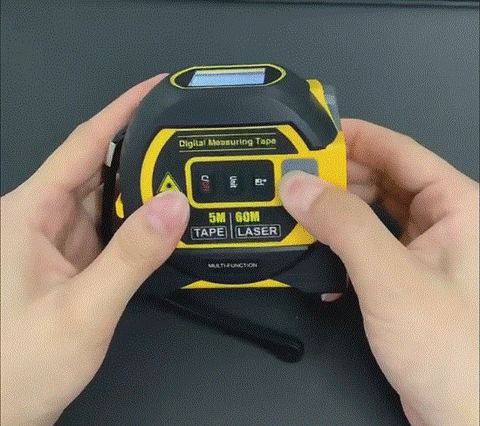 HANDY AND DURABLE
Designed with a comfortable grip, belt clip & wrist strap for easy carry, all enclosed in a heavy-duty plastic casing; This electronic tape measure with laser measure and physical blade has endless uses such as home renovations, building projects, interior decorations, and it makes a great gift
MULTI-USE & PORTABLE
Dedicate to its compact and portable design, 3- in-1 laser rangefinder features slim and lightweight. Equipped wrist straps and back clip for easy work on scaffolding, ladders, boom lifts, or other high places. Ideal for interior design, construction, carpenter, and industrial survey, especially in a large area such as rooms, apartment, building, factory, and warehouse.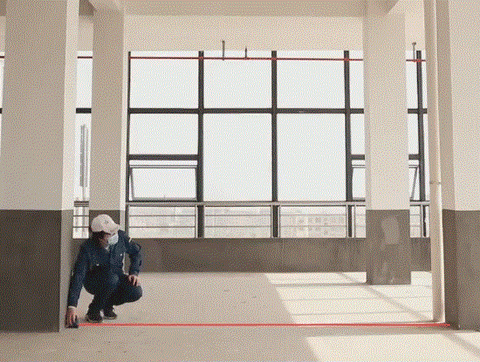 DUAL MODE TO MEASURE
The 3- in-1 laser rangefinder Digital Tape Measure is an augmented tool that measures directly your target length and outputs digital area/volume measurements of any targets. Surprisingly, area and volume functions are workable when going with tape measurement. When doing interior design measuring, alternatively use tape data(short) sync & laser mode(long distance) to get accurate values fast and efficiently. Moreover, tape lock prevents any possible slipping.
NOTE
Green light is sold out;
Press the meas key to turn on the machine, short press the meas key to measure the laser distance after turning on the machine.
Press and hold the meas button to turn on the cross laser line.