Breaking the rules of magnetic charging Cases Cover
Main features
【Super Magnetic Attraction】-Particularly designed for iPhone, the phone case is compatible with magnetic charging and other Qi wireless chargers without signal influence. Incorporating a powerful magnet, the iPhone case won't fall off no matter how it rotates with super adsorption capacity. The perfectly aligned magnetic attraction makes wireless charging faster and more stable.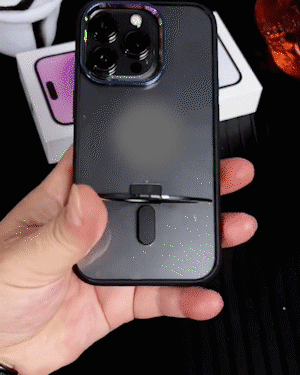 【Excellent stability and foldable phone holder】-absolutely free of your hands! Our magnetic ring holder can be completely folded to save space. This phone holder is made of high-quality high-density aluminium alloy with elegant and smooth edges.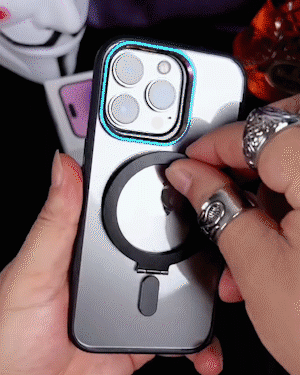 【Unrivalled clarity and no yellowing】-With two non-yellowing-nano-grade diamond anti-oxidation coatings applied to both the interior and exterior on the surface, the case for iPhone is clearer than the mirror without yellowing. Admire the natural beauty of your phone through the case.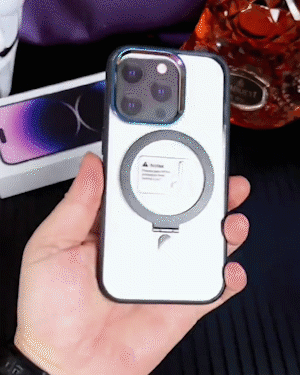 【Complete Camera Protection】-This Case Raised around the help protect Camera, Precise cutting can protect camera hole. Protect camera safer than other phone cases. Against scratches and daily wear and tear.
【Ergonomic design for a strong grip】-It adds only 0.039 inch thickness to your phone. Enjoy portability, a stronger and more comfortable grip with our stunning case design that also saves space and doesn't make your phone too bulky.
What makes our enclosures so special?

✔️ Dust-free speakers
✔️ 3D metal buttons
✔️ Protective
✔️ Premium materials
✔️ Magnetic charging function:
Specifications
Item weight: 1.38 ounces
Packaging dimensions: 7.24 x 4.06 x 0.67 inches