Support your breasts and get a natural lift!
If you want to wear a top that has something sexy about it but you don't have a bra you can hide, buy this Invisible Silicon Bra™ that is enough to cover just your bust area. It's perfect if you want to wear a dress but don't want your bra exposed.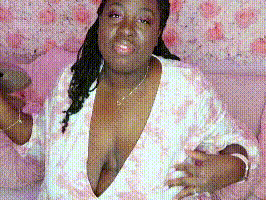 It is comfortable to wear because it is not just a strapless bra. It is enough to support your bust, giving a natural lift.
FEATURES
✅ Invisible bra - This bra is perfect for sleeveless dresses, v-necks, and low-cut outfits. It is not only visible because, apart from having no strap, it sticks to your breasts as if you were not wearing a bra.
✅ Self-adhesive - There is a surface for it to easily stick and support your bust. It's easy to keep it clean. Just wet the adhesive surface with warm water and a mild detergent, and let it dry.
✅ Lasts all day - Using the strong adhesive, you can be sure it can support you 24/7.
✅ Easy to use - It is simple to use; like, stick it to the sides of your breasts to get the natural lift, clip to create the cleavage.
Specificaties: 
Material: Silicone, Cotton
Bra style: Seamless, Push Up, Adhesive, Invisible Silicone Backless
Support: Wireless
Cup Shape: Full Cup
Clasps: Clasp Front
Straps: Strapless
Patterns: Plain
Bra size:
| | |
| --- | --- |
| Normal bra size | Silicone Bra Size |
| 32/70A 34/75A  | A Cup  |
| 32/70B 34/75B 36/80A 38/85A  | B cup  |
| 32/70C 34/75C 36/80B 38/85B  | C Cup  |
| 32/70D 34/75D 36/80C(D) 38/85C(D) | D cup  |
| 32/70E 34/75E 36/80D(E) 38/85D(E) 40/90D(E)  | E cup  |
| 32/70F 34/75F 36/80E(F) 38/85E(F) 40/90E(F) | F Cup |
Package includes:
1 x Invisible Silicone Bra™