【Super Magnetic Protective Case】:With a powerful ring of industrial grade magnets and matches the MagSafe magnet array to work well with all MagSafe accessories. It supports 100% adsorption force on ANY flat magnetic surface and does NOT affect credit cards, Wi-Fi, GPS or Bluetooth.


【Camera lens protector】:Camera lens protector specially designed for iphone 14 Pro case, bring the original beauty to each of your photos and videos. Does not affect the flash, the light transmission is as high as 99.99%. A 1.5mm lip above the camera protects against accidental drops and scratches. Provides long-lasting clarity and maintains bright, colourful image quality.


【Rugged, impact-resistant, military-grade】:MIL-STD-810H certified protection, designed with tough polycarbonate and soft, flexible silicone bumper to defeat everyday wear and tear. In addition, powerful 360° impact dispersion airbags and 4 corners equipped with second-generation X-SHOCK anti-collision corner technology strongly protect the protruding mobile phone from drops, collisions and face-up or face-down injuries.


【Fingerprint-proof】:The back of the case features an oleophobic and water-repellent coating that is perfectly resistant to smudges, fingerprints and even scratches. Made from high-quality frosted material, it's more comfortable to use. Solves the problem of fingerprints left by sweaty hands.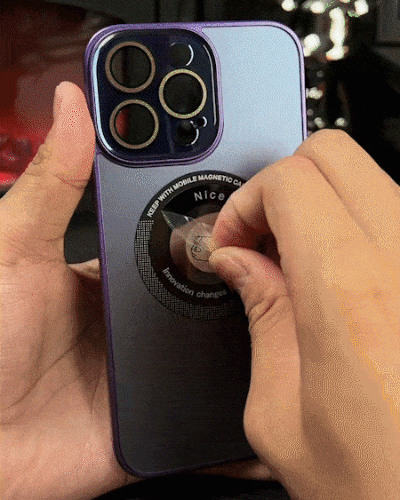 Technical specifications
Item weight: 2.58 ounces
Packaging dimensions: 7.24 x 4.06 x 0.67 inches