✅【Eternal crystal clear】:With the most cutting-edge ClearPrime anti-yellowing ecosystem via filter-filter-clear, we bring a professional-level crystal clear iPhone 14 pro max case. CRYS-GEL, a premium patented material, effectively resists 99.9% of yellowing caused by ultraviolet rays and sweat, so your iPhone stays clean and clear like the first day.


✅【Invisible support】:The precise folding design allows intuitive and flexible use, and it can also be easily folded into an invisible state. Pay attention to your health and add an ergonomic angel design to support a comfortable viewing experience. This 14 Pro Max case with stand is extremely portable and durable.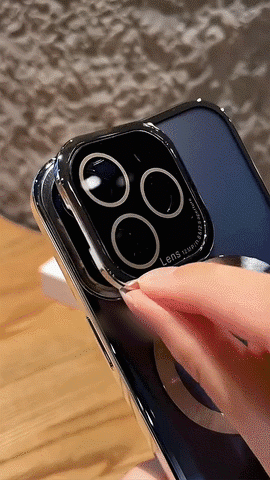 ✅【Permanent magnet magic】:Upgrade your MagSafe with a more powerful permanent magnet. The powerful magnets in this iPhone 14 Pro Max case have a holding force of 2400g, offering 200% stronger adsorption than your bare phone or official MagSafe cases to ensure secure attachment with all MagSafe style accessories and real power in a flash. The precisely aligned design achieves maximum 1:1 power for fast, safe charging.


Technical specifications
Item weight: 2.58 ounces
Packaging dimensions: 7.24 x 4.06 x 0.67 inches