ADVANTAGE :
Highly elastic silicone frame with baby-soft feel
12H tempered glass coating + Roses coating + shock-resistant silicone coating

✅【Unique models】:The rose flower coating on the case is highly durable and fade resistant, ensuring long-lasting beauty. The high-quality TPU soft material prevents yellowing, rubbing or fading.


✅【Glass back panel】 : The iPhone case adopts a non-yellowing solid nano-material glass back panel and a highly elastic shockproof frame, which provides solid protection for your iPhone, protecting it from drops and bumps. The case's glass back panel offers a smooth, luxurious feel, enhancing the overall user experience.


✅【1:1 cutout with precise touches】:The case provides full coverage and protection for the camera lens, preventing scratches and damage, while ensuring clear, unobstructed photography.The 1:1 iPhone case is designed to match the actual newly released iPhone series, with a precision of 0.1mm, allowing you to easily connect to all ports.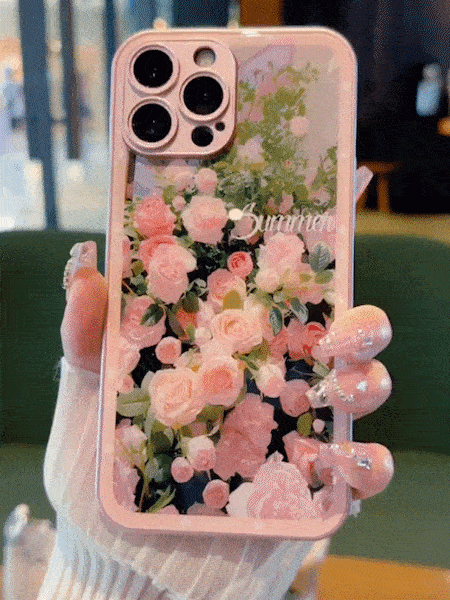 Technical specifications
Item weight: 2.58 ounces
Packaging dimensions: 7.24 x 4.06 x 0.67 inches